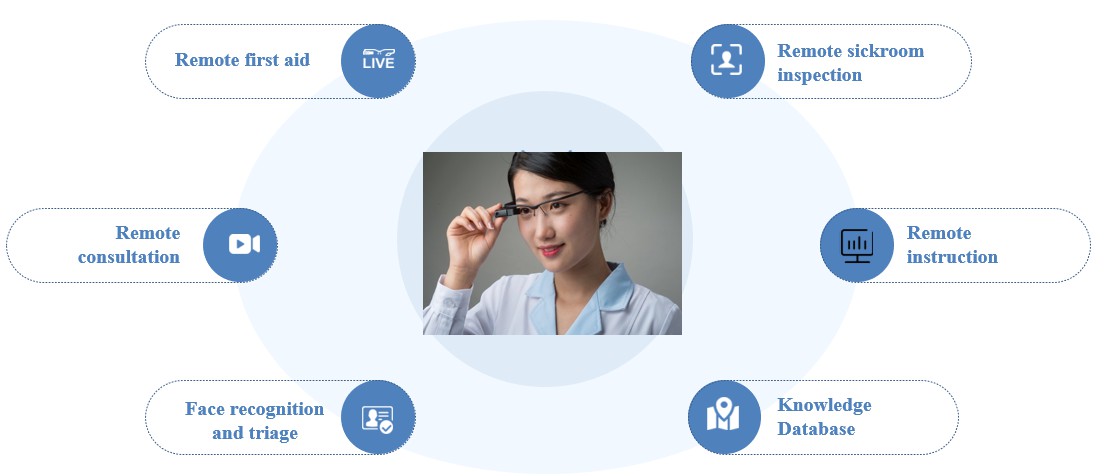 Since the first telemedicine solution based on smart glasses was launched in 2015, as the leader in the field of AR telemedicine, LLVISION has always focused on AR telemedicine and first aid, constantly upgrading functions and improving user experience.

LLVISION cooperates closely with Xuanwu Hospital of Capital Medical University, Wuhan Central Hospital, Puyang Hospital of Henan Province, Presbyterian Hospital of New York and other well-known hospitals at home and abroad. It develops solutions focused on remote teaching, hierarchical diagnosis and treatment, remote cooperation of emergency vehicles, ward round record, welcome reception and other scenes. It has flexible deployment, excellent shooting performance and high data value Features, has been unanimously recognized by customers.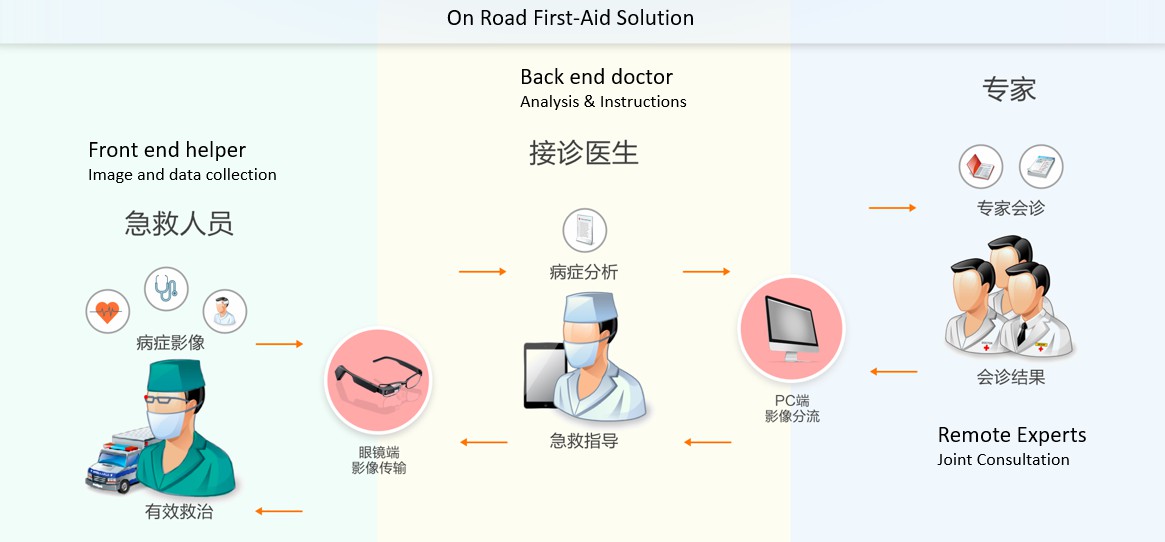 Under 5G network, the communication ability is no longer the bottleneck. In this case, real-time HD video and voice interaction can be carried out between emergency personnel and hospital specialists. During the " Golden Rescue 30 Minutes", first aid medical workers,wear smart glasses and broadcast the first perspective live video to the doctors at hospital center in real time, beside dual way voice communicaiton through smart glasses, they can take photos and retrieve medical records efficiently.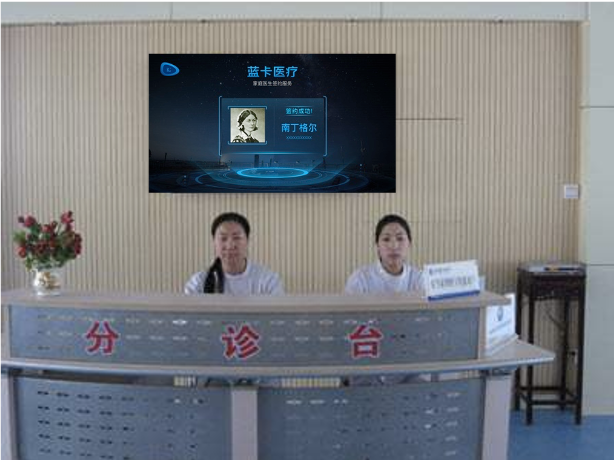 By wearing smart glasses, the nurses at the triage table can identify the member's identity at the first scene when the member comes to the hospital for medical treatment, so as to facilitate the next step of triage treatment.
In addition, by wearing smart glasses, medical insurance inspectors can check the first scene of hospitalization every day and identify the patient's status in the medical insurance system, so as to effectively reduce bed hanging and fictitious hospitalization.