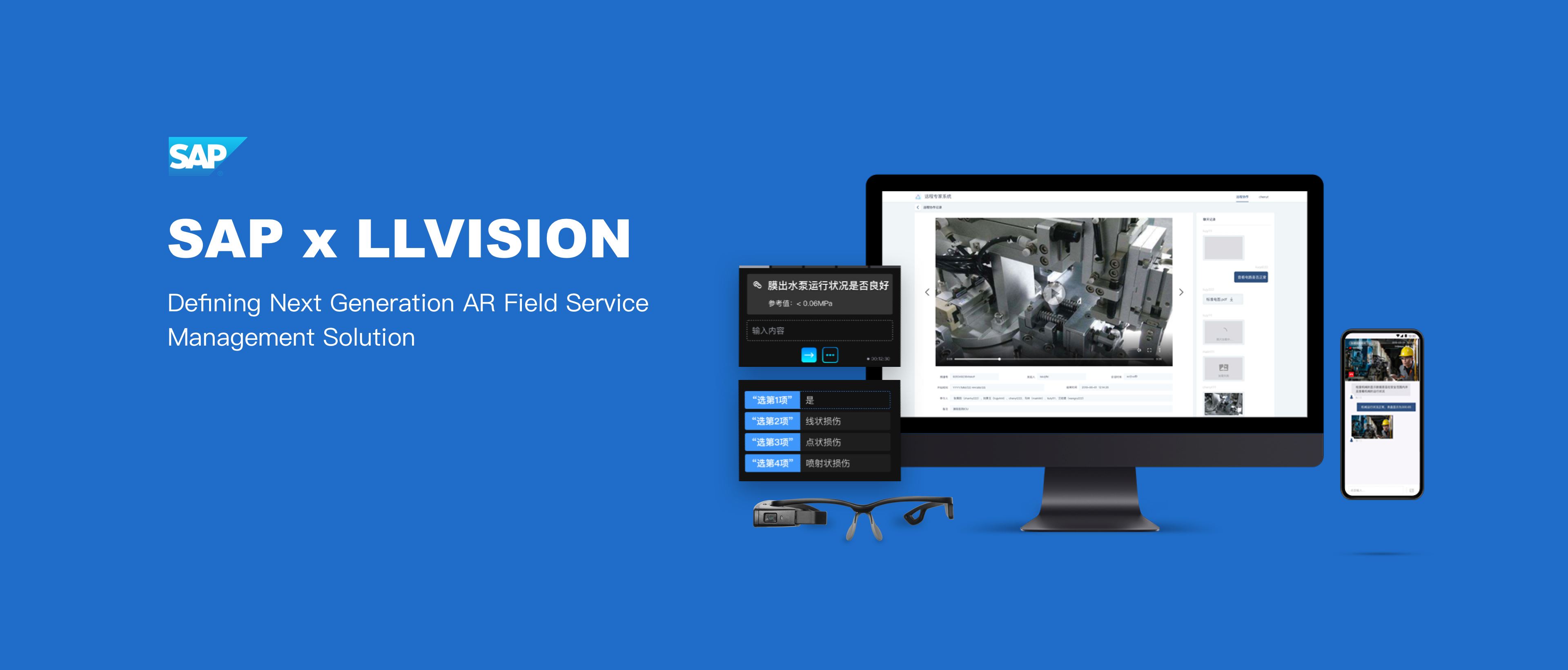 Defining Next Generation AR Field Service Management Solution
AR-based smart field management solution allows SAP and LLVISION to support clients through their digital journey. By implementing SAP AR FSM, SAP and LLVISION are able to:
· Save 45% of cost for clients
· Increase the efficiency of trouble fixing by 6 times
· Increase the speed of response by 24 times
· Greatly Improve user experience
· Collect data in real time and allow IT system to be more flexible
· Enable experts to acquire a first-person perspective of working field, provide guidance remotely for onsite workers, and save cost of experts travelling expense
· Access and use the general information of enterprise services
· Reduce operating cost by improving service delivery efficiency and optimizing the operating resources
· Solve problems quickly by predicting the need of maintenance, sharing quotations, plans and processes in real time

SAP AR FSM System Architecture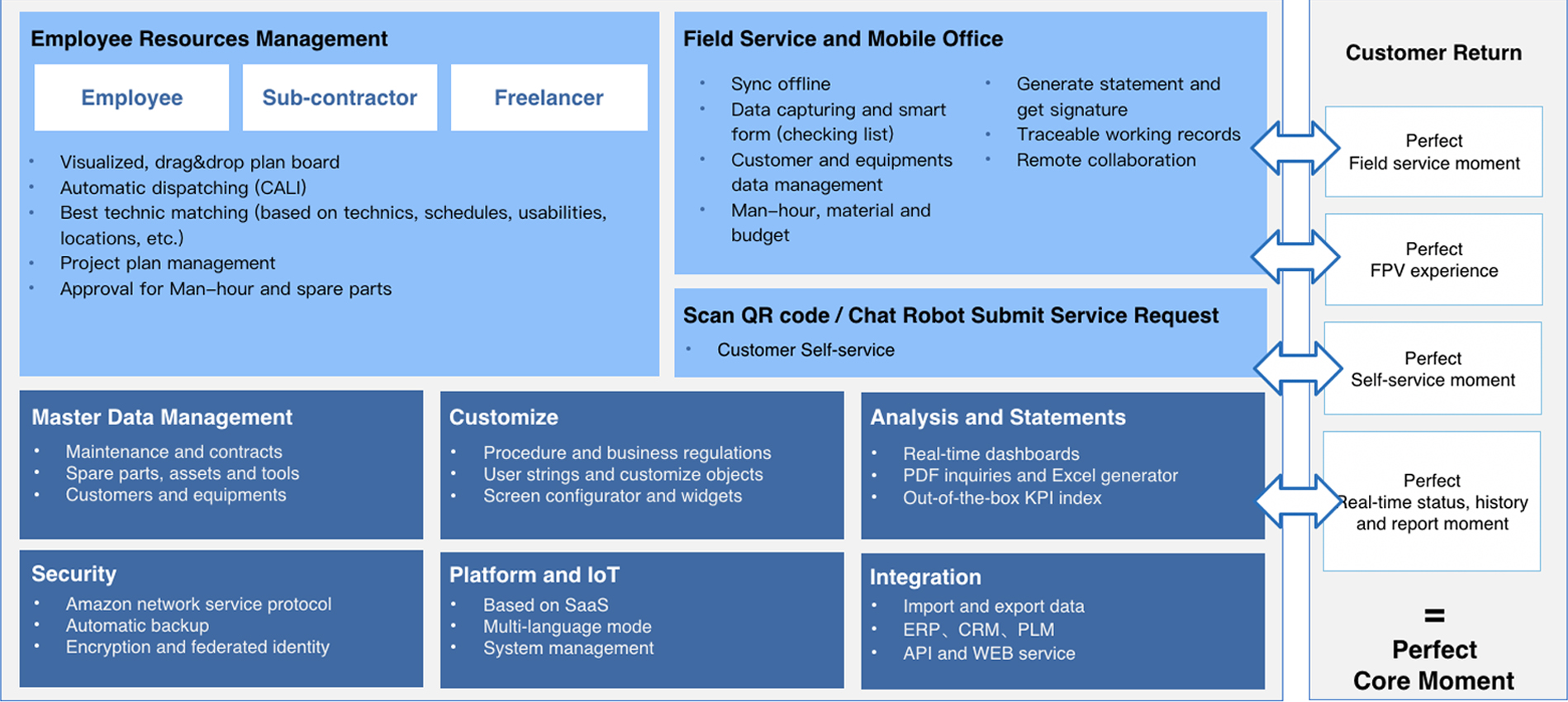 "After-sales service is the key to the satisfaction of customers and ensures sustainable development of enterprises. The perfect combination of our AR smart glasses and SAP FSM greatly improves the user experience of field service."
Roy Lou, General Manager of Enterprise Business, Beijing LLVision Technology Co., Ltd.
Optimization and Fusion for SAP FSM Key Business Process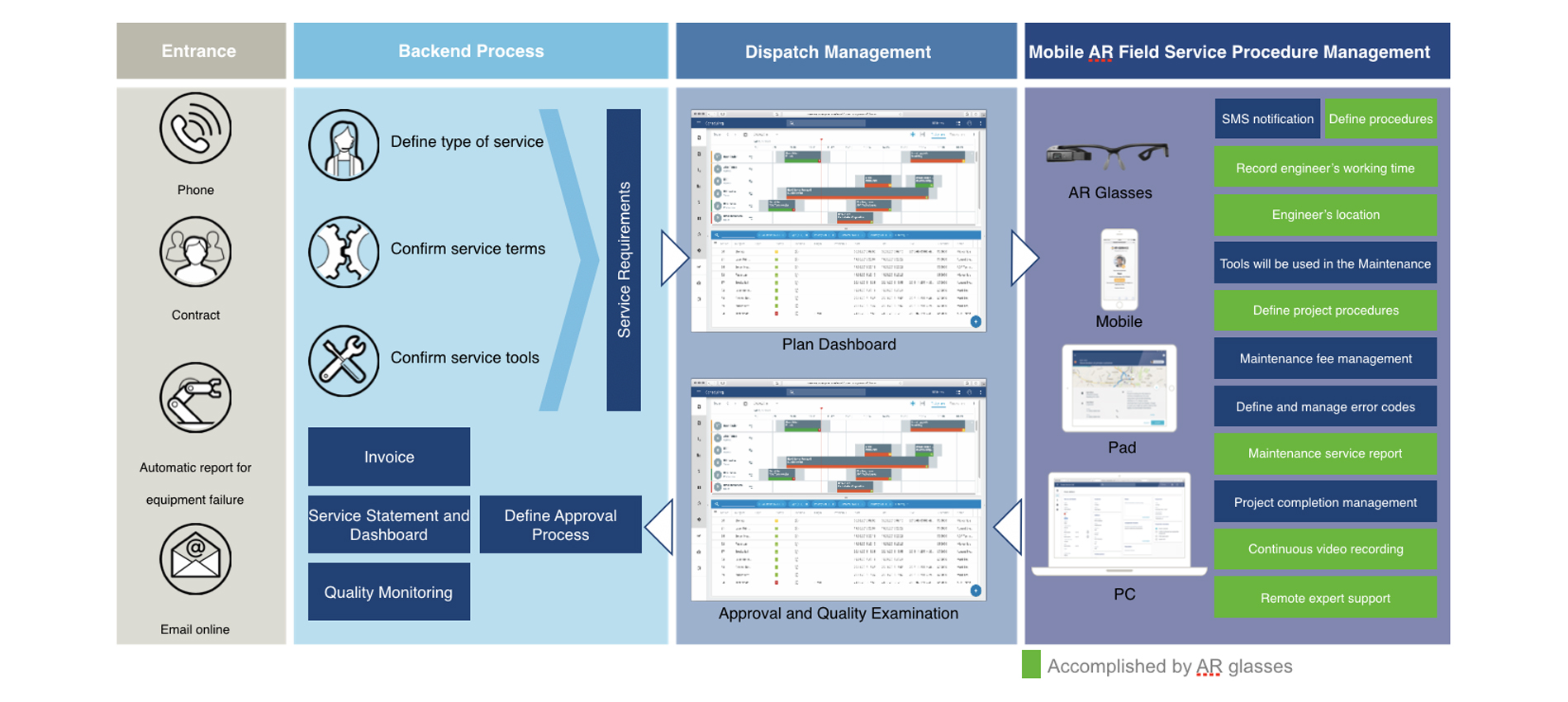 In the near future, the collaboration between SAP Service Cloud and LLVISION will be even stronger. We will devote ourselves to delivering complete solutions and high quality field service management experiences, bring AR FSM to global partners and create a win-win situation.

Why AR FSM Joint Solution?
· More efficient field service: hands-free voice command interaction, remote expert coaching, complete service information searching and using.
· Enterprise cost optimization: improve enterprise dispatching and operating resources, reduce delivery time, save travel and operation cost, accumulate and share enterprise service knowledge.
· Closer customer relations: predictive maintenance, share quotation, plan and process in real-time, reduce trouble shooting time, provide complete video records and data analysis report.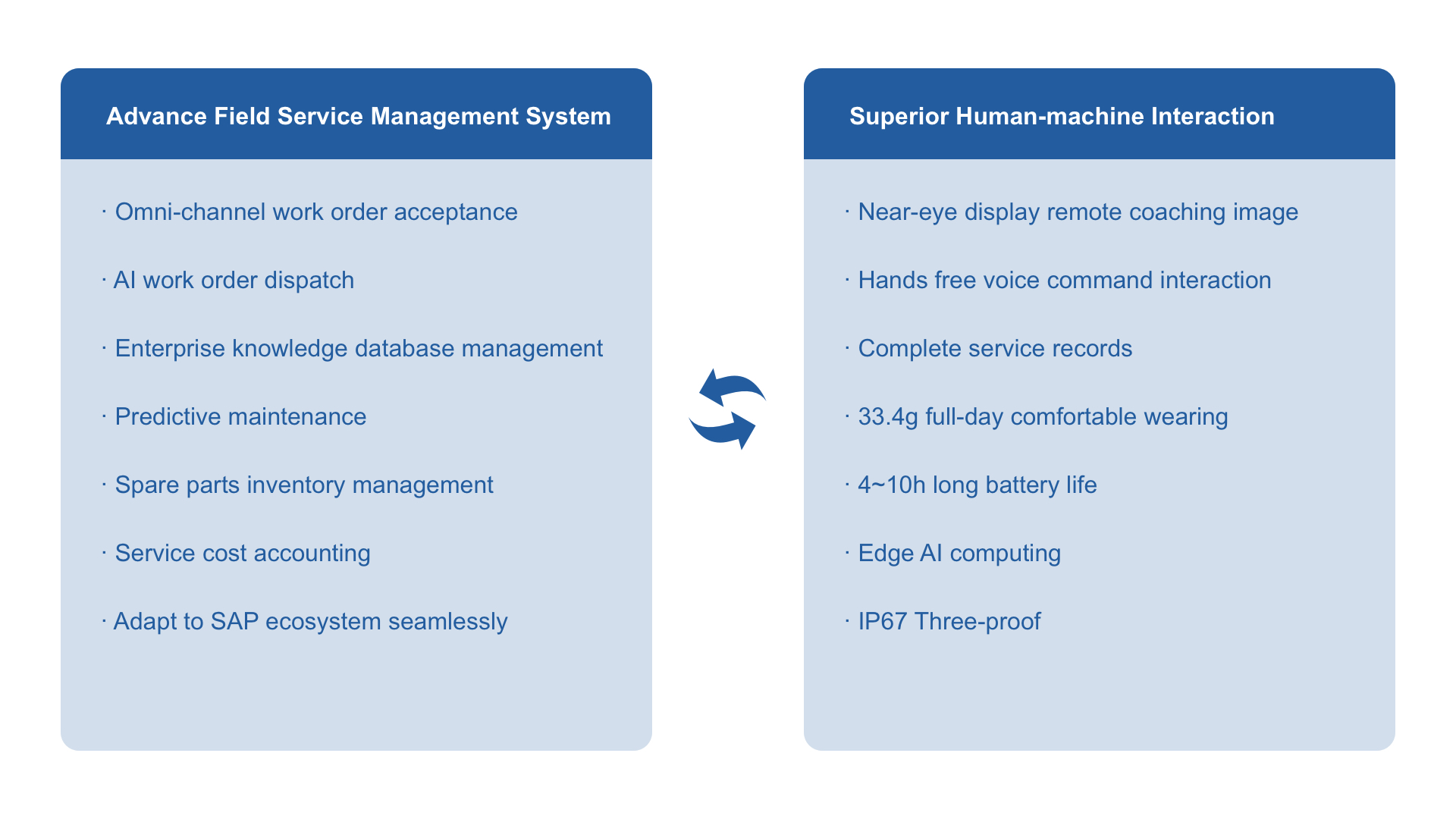 Smartphone: Android 5.1 or above
Browser: Google Chrome 56 or above